Life truly has begun for director Aileen Byrne and the cast of Lua McIlraith's new play 'Life Begins at Sixty.'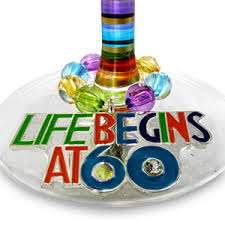 Anna Rooney, Mo Hudson, Joanna Troughton, Cyrileen Power & Lua McIiraith are currently applying the finishing touches.
The eagle-eyed among you will have noticed that Lua is also acting in the play, competing at this year's Bray One-Act festival on Thursday 29th, January.
It's rumoured that Lua's next mission is to sort out the water crisis. Good luck with that.
If you can't make the Bray One-Act Festival show – fear not. There is a preview performance at the Kingston Hotel, Dun Laoghaire on Tuesday, 27th January at 8pm – admission €5.00
If we don't see you at the Mermaid Theatre, why not try the Kingston Hotel for a laugh.
We wish Aileen Byrne and her cast well in what will be a funny and provocative show.
Bray Festival Performance  – Thursday, 29th January.
Booking line 086 8138446 : Click for Mermaid Theatre, Bray booking website.
.