It seems appropriate in this our 40th year to remember deceased members from recent years, who provided valued services (in diverse roles) to Dalkey Players.

Betty Savage   Betty was my friend for many years.  She joined me in Dalkey Player' in the late 1980's. With her quiet nature and gentle movements she was an ideal "props lady".  She would source the items required and travel wherever necessary to pick up props.  She became an expert at mixing drinks for the stage and could really make Coke, cream and whatever look like a pint of Guinness.  Her lists were pinned up backstage and nothing ever went wrong when she was in charge.  On a personal level only those who knew her well were aware of her wicked and very black sense of humour. She knew how to make me laugh. She was a wonderful friend and I miss her. Mary Rigney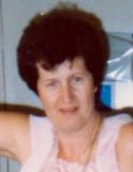 Sarah Dunphy   Looking back through archival photos and programmes, Sarah featured many times as one of the stalwarts doing front of house and backstage tasks. Not surprising as her husband Vinny was the one treading the boards and gleaning the applause.  Behind every successful man……….. we all know how to finish that cliché. She did feature in "Semi private" second time round as the night gown clad photo of her in the archive will attest and is the only photo of that show currently available.  Sarah was certainly one of the unsung heroines of the back room "broads"

Hilary Kendlin   When Hilary first came to Dalkey Player's she was so efficient she made stage management her territory.  For many years there was no need to ask for a manager, she was it. I got to know her quite well back stage. In quiet moments we would have a little chat. When she was very busy I would bring her a cup of tea and a biscuit, usually after the interval when the actors were back on stage. I will always remember her beautiful smile.    Mary Rigney

Anne Kelly   Anne was a great entertainer. She loved an audience and audiences adored her. She won numerous acting awards, one for not even speaking a line! Her gift for playing comedy was second to none. She was an out and out trooper. Even when she broke her arm just before an All-Ireland final appearance, she still carried on and it was one of her proudest stories that Bernard Farrell, the playwright, wrote some extra lines into the script to cover the new situation!  She is probably regaling all in heaven with her spell-binding rendition of Ostler Joe. Who will forget her geriatric Juliet to John's Romeo in the Shakespeare Revue??? Margaret Dunne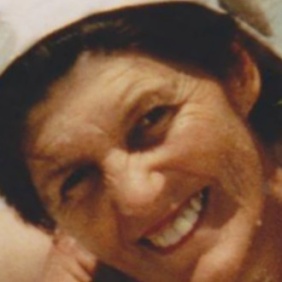 Cleo McFarland    Cleo loved drama.  She loved drama in her life both on stage and off.  She loved the fun she had with Dalkey Players, showing her high level of creativity and inventiveness in the many tasks that she undertook.  Feisty, with a great sense of presence she was spontaneous, adventurous and loved a party.  She had an endless zest for life, never missing an opportunity that presented a new experience.   She is sadly missed by all her friends in Dalkey Players. Geraldine McGrath & Aileen Byrne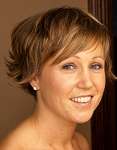 Our Wonderful Caroline.  Too young to have left us.             It was with deep regret that we brought you the very sad news that Caroline Hickey passed away peacefully in the afternoon of Monday 25th March 2013 Caroline was a well loved member of Dalkey Players. Her untimely passing has saddened all of us who knew her as a bright, enthusiastic and fun loving friend. Her warm, witty, versatile and moving performances in her many and varied roles have delighted Dalkey audiences. She threw her heart into everything she did, and was a hard working Committee Member for many of those years. To her husband Rónán, her family and her wide circle of friends we extended our deepest sympathy and heartfelt loss at such a sad time.  May her gentle soul rest in peace.