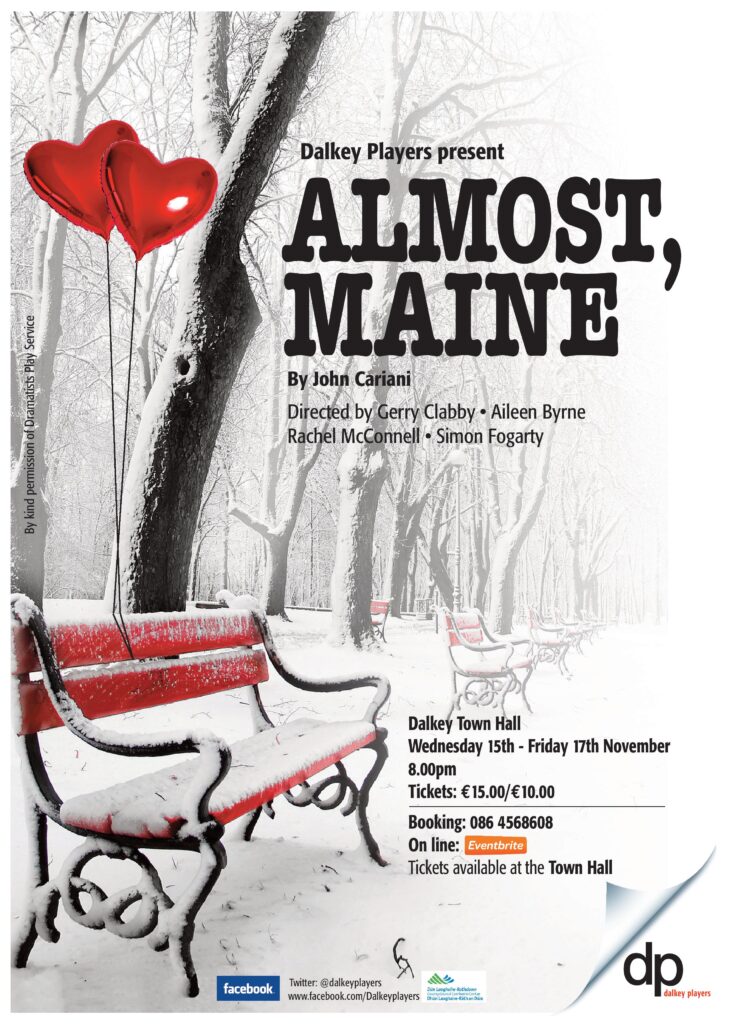 Welcome to heart of rural America, to Almost, Maine. A place so far north it's almost not in the USA. It's almost in Canada. A place that's almost a town but not quite, because it's so rural, and so far off the beaten track. 
Almost, Maine is a series of nine interwoven vignettes which take place on a cold winter's evening between 8.50 and 9pm when the northern lights appear and there's magic in the air. It's a play about real people living life with all its ups and downs, in a small rural community far from the comfort of the city, who are honestly searching for and dealing with love and belonging.
On this cold winter's night the residents of Almost, Mainefind themselves falling in and out of love in unexpected and hilarious ways. Knees are bruised. Hearts are broken. But the bruises heal, and the hearts mend – almost – in this delightful midwinter night's dream.
Dalkey Players present Almost, Maine at Dalkey Town Hall from Wednesday 15th November to Friday 17th November 2023.