Our congratulations to Bridge Drama Group on their superb win with 'Lost in Yonkers' – All Ireland Champions 2016!
Thank you to all the Festival Committee, Gayle and Tommy in the Dean Crowe – not forgetting the wonderful audience – Your support, help and enthusiasm made our time in Athlone a truly amazing experience.
Also thanks to Padraig McIntyre – we are thrilled to be RUNNERS UP 2016!
Congratulations too to our own Maria Bruce on winning Best Actress and Barry Donaldson on winning Best Stage Lighting and to all our director cast and crew!!!
LINKS:
Video of Gala Night Awards Ceremony
RTE Nationwide on Wed 27th April, (13:30 mins) visiting rehearsals and Maria for tea!
Summary of adjudication for "Jane Eyre"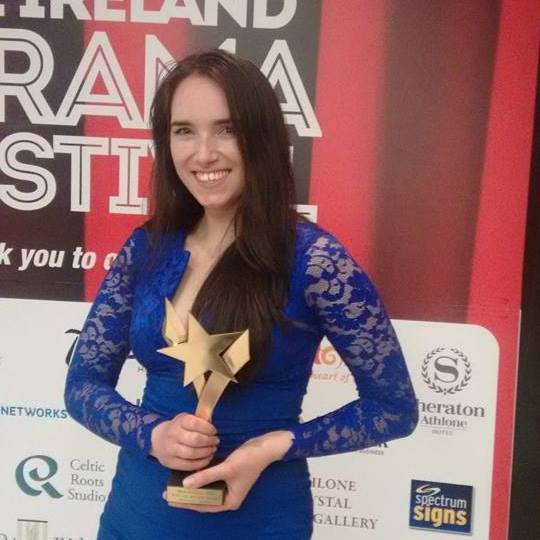 Maria Diamond Bruce – Best Actress 2016